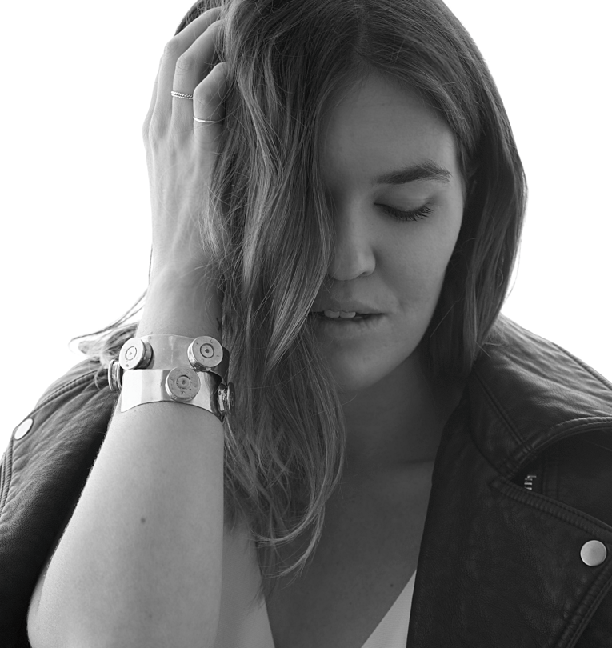 N E W   B E G I N N I N G S
Designer Kate Anderson is taking her 2014 Cosmopolitan magazine title as 'Fun Fearless Female' Designer of the Year literally.
Kate leaves her position of  Head Designer of Finders Keepers The Label and FKxFIT and her tenure at Aus Fashion Labels after five years to branch out into other personal projects.
Matching her dedicated research into trends with a self-confessed competitive streak, Kate has an insatiable thirst to ensure that both business and brand remained at the top of global high street fashion.
It was under Kate's direction that Finders Keepers The Label transformed into an internationally-acclaimed brand stocked by retailers across the globe ranging from Harvey Nichols to Harrods with the former stating it was the "best selling new brand they have ever seen". The label was regularly spotted on celebrities worldwide, including names such as Kendall Jenner,  Jennifer Hawkins to Taylor Swift, Jessica Alba and The Kardashian sisters.
2014 saw Kate receive Cosmopolitan magazine's Fun Fearless Female award for Fashion Designer of the Year, alongside fellow recipients in various categories, Sunrise co-host Samantha Armytage, athlete Torah Bright and singer/songwriter Dami Im.
She was also appointed by Yellowglen as Brand Ambassador for the 2015 Adelaide Cup.
Kate will continue making inroads into recognition for affected women in her newly appointed role as ambassador for Endometriosis Australia.
Moving forward, Kate will be launching her own website and fashion/lifestyle blog alongside designing her own exclusive capsule collections. Watch this space…
Contact Kate …. hello@kateandy.com.au